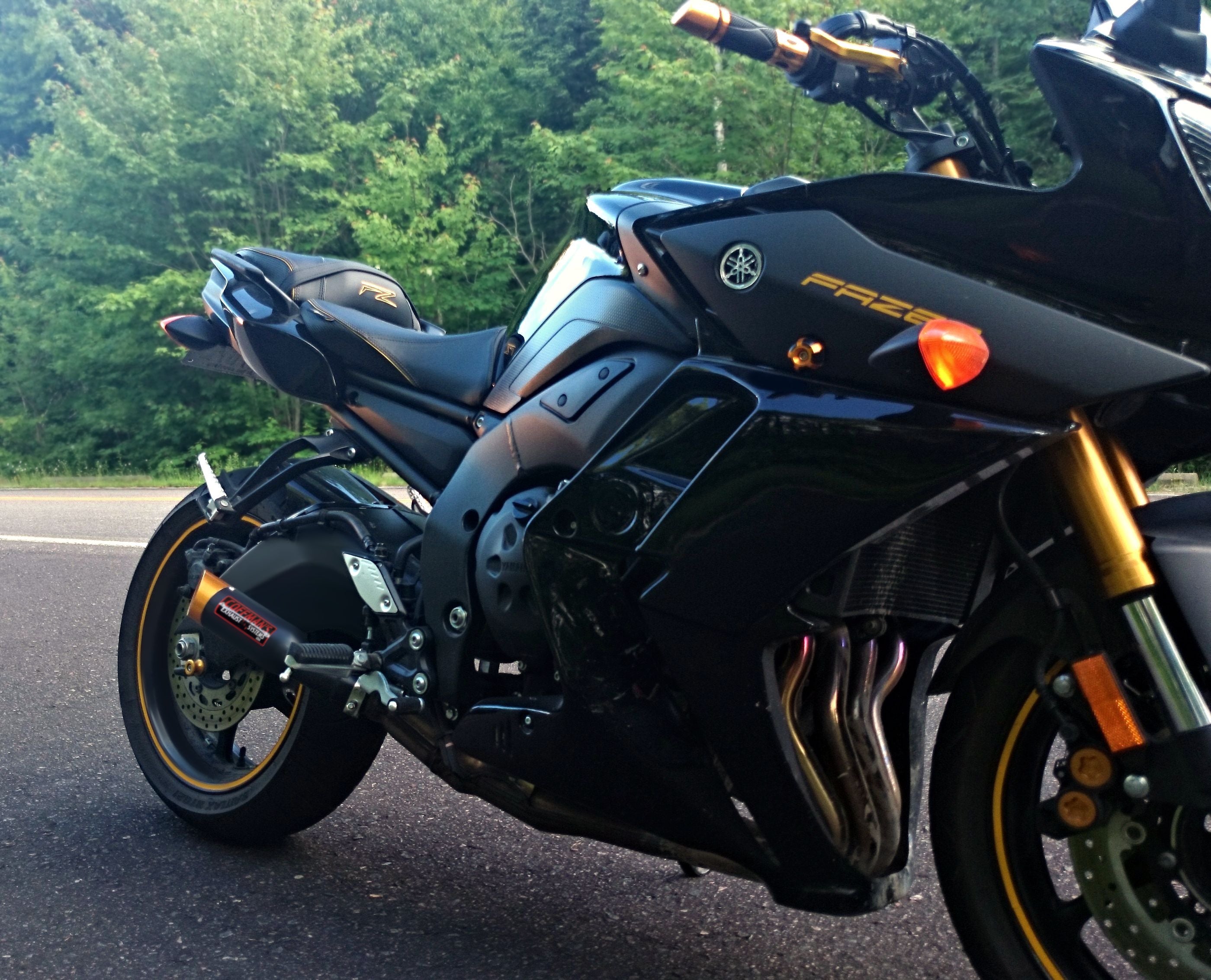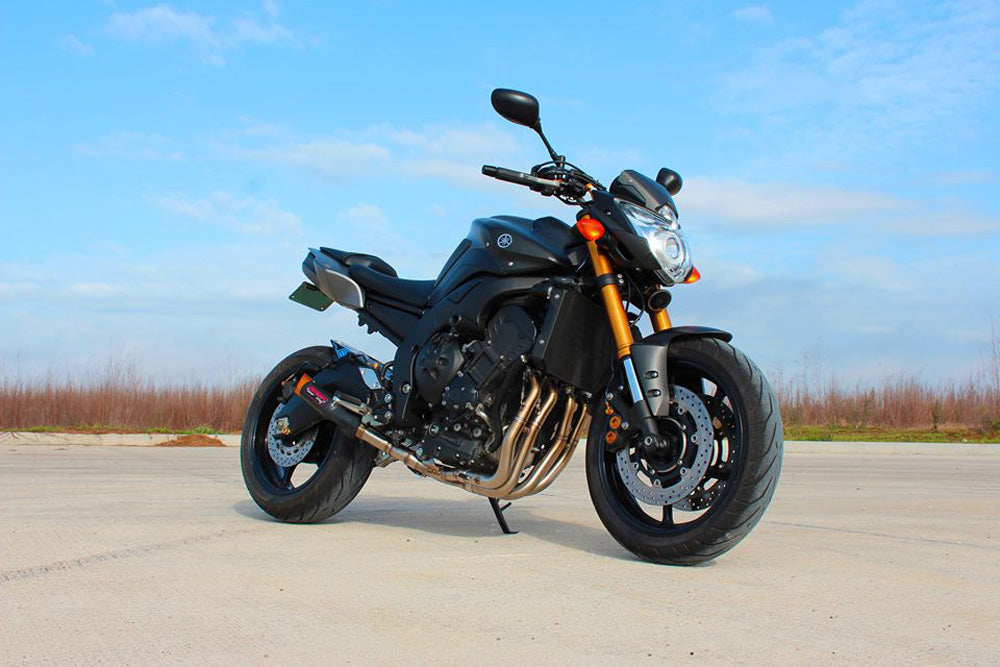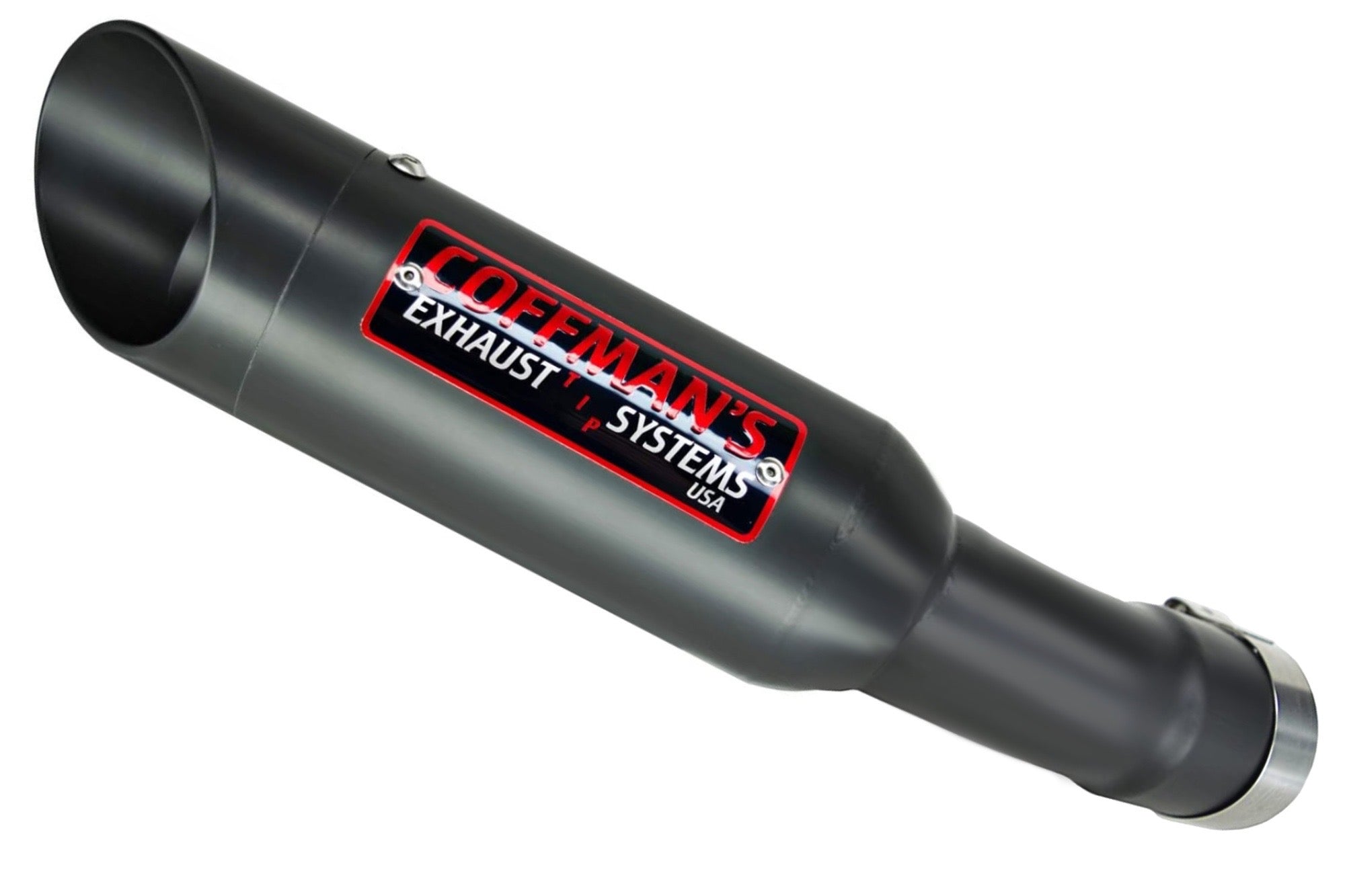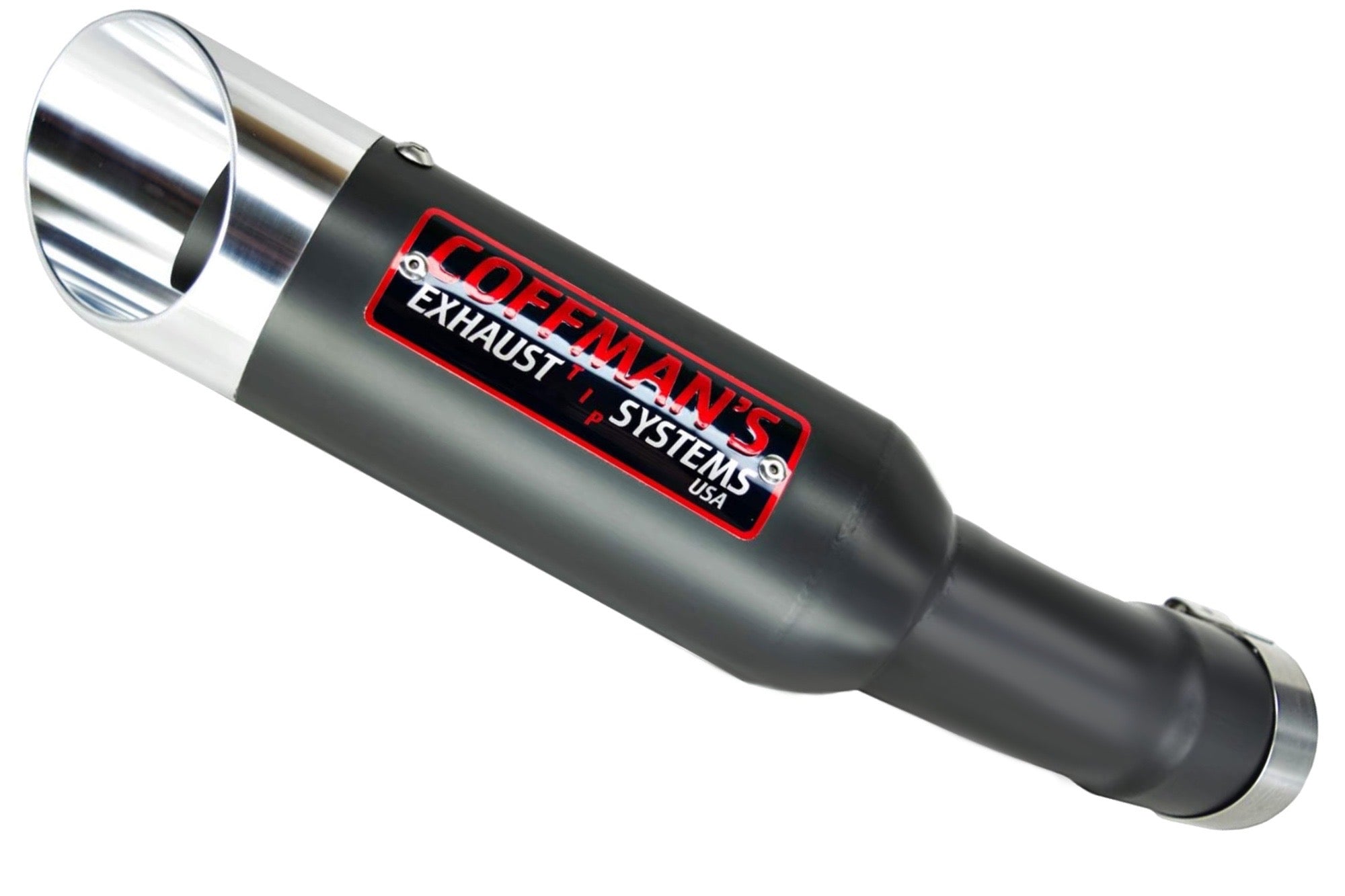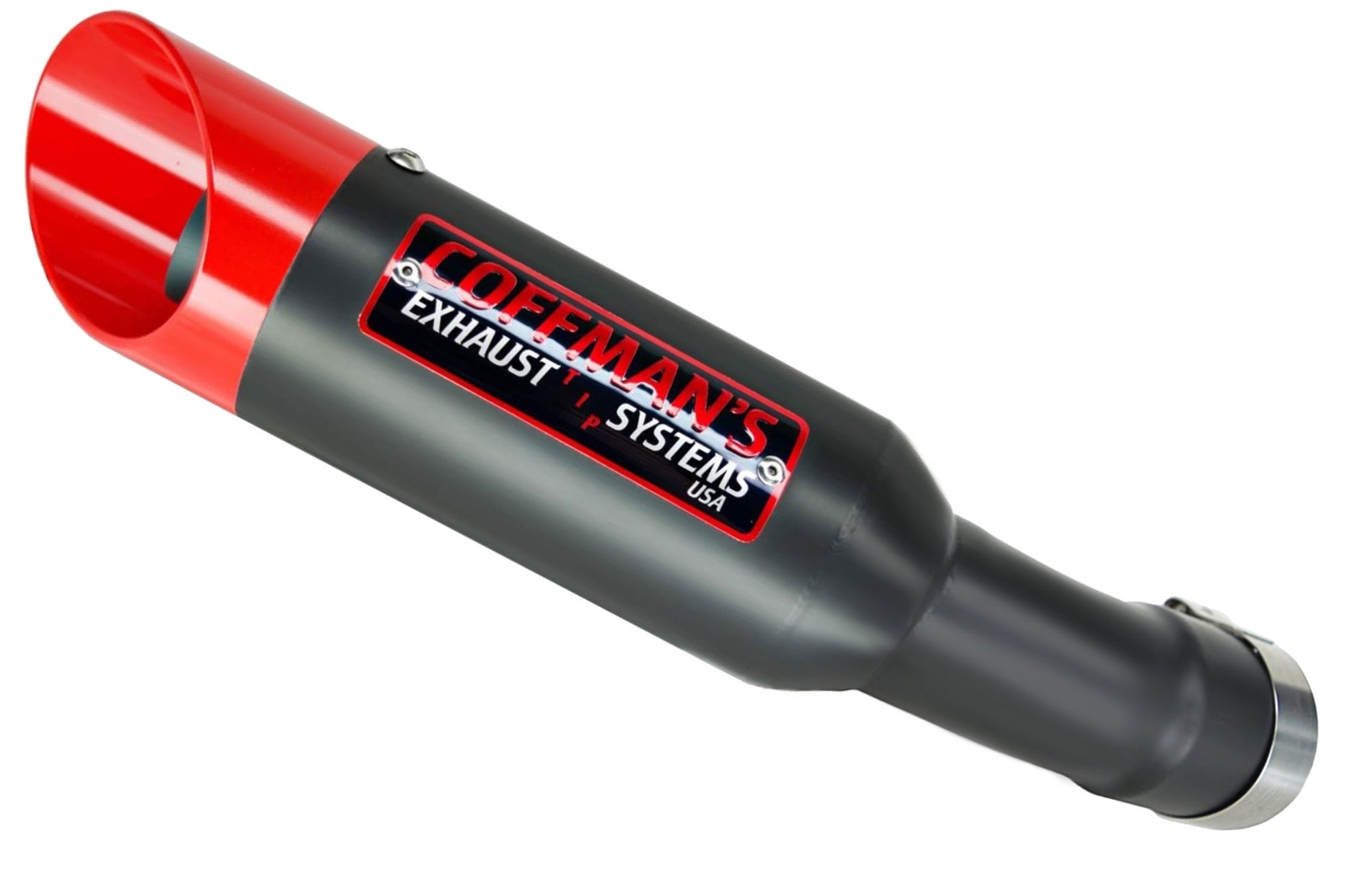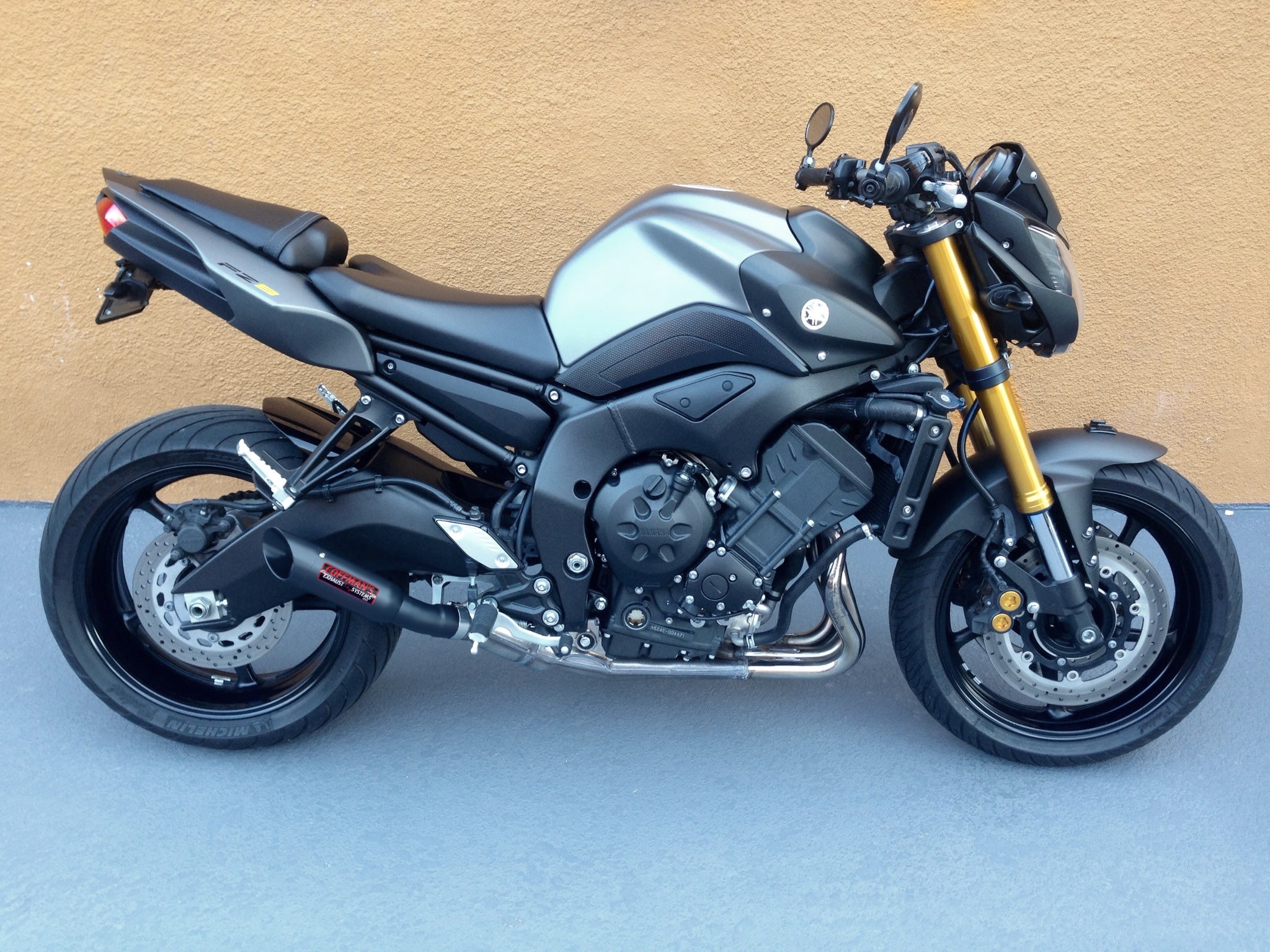 Coffman's Yamaha Fazer 8 (2010-2012) Shorty Exhaust
Pickup available at 181 Wabash Avenue
Usually ready in 24 hours
Coffman's Yamaha Fazer 8 (2010-2012) Shorty Exhaust
Black
181 Wabash Avenue
Pickup available, usually ready in 24 hours
181 Wabash Avenue
Ukiah CA 95482
United States
7074627881
Jaw dropping!
This thing sounds badass!! Fits perfectly. You will need a pop rivet gun and a drill to install properly.
Buy it, you will not regret it
Great sound, has held up to abuse all year on my FZ8. Worthy purchase, nice loud delicious tones sounds like a full size slip on.
Its good but...
Firstly, the build quality of the exhaust itself appears top notch. That'll be apparent as soon as you unbox it. I can't really find a single fault with it. It's powdercoating is consistent with no flaws and the fitment is excellent. However...The t bolt clamp that comes with it snapped before I could even get it to 9 ft lbs. I'm positive the company probably outsources for those so I can't really knock the exhaust for that. Still, now I'm shopping around for a t bolt clamp of the proper size. Good luck finding it at your local autparts store. I'll have to wait until some replacements arrive in the mail for me.Also, the YouTube videos on this exhaust do not (and really CANnot) accurately portray how loud this exhaust really is. My bike came with a cheap ebay shorty and it was piercing and I hated riding with it. This exhaust made my bike bearable to ride again though it is still quite loud. It sounds pretty good, but it definitely sounds like a shorty. There are pops on deceleration, the bike smells of exhaust fumes, and it is burbly. Most people know what they're getting when they buy a shorty for their bike. I'm just trying to be as descriptive as possible for the next prospective buyer of this product.At the end of the day, I like the exhaust well enough to try and find a clamp that works and running it forever. Just elaborating on why it didn't get 5 stars from me.
Great sound!
Very easy to install! no fabricating no mods just remove the old muffler and install a quality exhaust. great sound through the RPM ranges. Sounds the deepest at low to mid level RPM's. The wrap out and the wind mask the whine at high rpm's. when you are thinking about pulling out the baffles or pack consider your bikes use. It gets far louder and wont mask high RPM drops causing backfires due to normal rpm breaking. Not a bad thing but not a good idea in the burbs!Coffman Family make a brilliant product directions are easy enough for a monkey. They even print in bold the things you shouldn't forget. HUGE BONUS the directions are in ENGLISH! Just by its feel I can tell the sound and the pipe will outlast any Yoshi or Graves product. You will see when you get it you made the right call.
Deep base exhaust note with clean high Rpm sound
This is a very nice clean low profile exhaust that is very easy to install. If you follow the instructions that are provided you should have no issues. I wanted a pipe with a little more sound over the stock 2012 Fz8 pipe and this one is great. It has a very deep bass note that stands out at lower rpm's, not so loud that you could not start it without waking up the neighborhood. However for those who like the loud pipe it can growl nice and loud at 5.2k mark and scream anything past 6.5k. My bike is stock other than the pipe and I have been able to feel a steady boost across the power band. I ordered the gold tip to accent the stock gold forks and the color is almost a direct match. The finish on the pipe seems very clean and quality, I have not seen any heat warping or staining. Last but not least the size is awesome, never worry about my passenger touching the pipe and damaging it or melting the edge of a boot like with my stock pipe.I am very happy with this product and think for this bike it is one of the best overall sounding, looking, and the price point is fantastic.
Yamaha Fazer 8 (10-12) Stainless Steel Ceramic-Coated Black Shorty Exhaust.
Made in the U.S.A.
Preinstalled removable CNC machined db-killer (baffle) retained inside the tip through the highest quality high-temp silicone O-Ring, spacer, and snap-ring.
Includes a large perforated core encompassed by replaceable packing assisting in heat management and sound suppression.
All pipes are manufactured from 304 stainless steel tubing that is CNC machined, mandrel bent then tig welded to perfection.
Designed to fit stock applications to wide tired to stretched swing arm applications. They then have a machined angled cut billet aluminum tip anodized with an array of colors ranging from ceramic red, black, gold or blue. Polished aluminum is also available on the tip.
This tip can be rotated to suit your desired appearance.